Sudan's defense minister says on TV he's stepping down as transitional leader a day after ousting the country's embattled autocratic president.
Gen. Awad Ibn Ouf also announced his successor, army Gen. Abdel-Fattah Burhan, general inspector of the armed forces, as head of the transitional council.
Ibn Ouf said: "I, the head of the military council, announce I am giving up the post," he said, adding he took the decision to preserve unity of the armed forces.
Tens of thousands of Sudanese protesters have been rallying in front of the military headquarters in Khartoum, against the military takeover of power after ousting longtime ruler Omar al-Bashir on Thursday.
Sudan's President Omar al-Bashir was  ousted and arrested by the military after nearly 30 years in power.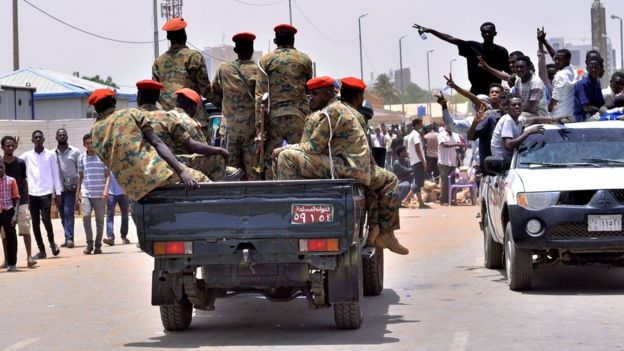 Speaking on state TV, defence minister Awad Ibn Auf said the army would oversee a two-year transitional period followed by elections.
He also said a three-month state of emergency was being put in place.
Mr Bashir is the subject of an international arrest warrant issued by the International Criminal Court (ICC), which accuses him of organising war crimes and crimes against humanity in Sudan's western Darfur region.