Amani National Congress party leader Musalia Mudavadi is not yet over political headache after nominated Mp Godfrey Osotsi has once again ignited the fire with grave allegations.
Osotsi has also been in bad terms with Mudavadi and is earmarked for expulsion from the party over his differences and attacks of the former Deputy Prime Minister.
Osotsi has accused party secretary Barrack Muluka of incompetence and running the party as his own business.
The two have been involved in a war of words since Osotsi's ouster from the SG seat, after which he moved to court, insisting that he was illegally dethroned.
Over the weekend the two conflicted over the botched election of officials in Busia County.
Mr. Osotsi had said it was illegal since the National Elections Board did not recommend that polls be conducted.
"The elections we are conducting are in line with a resolution of the National Executive Committee, which was also attended by the Party's Parliamentary Group," said Mr. Muluka (pictured).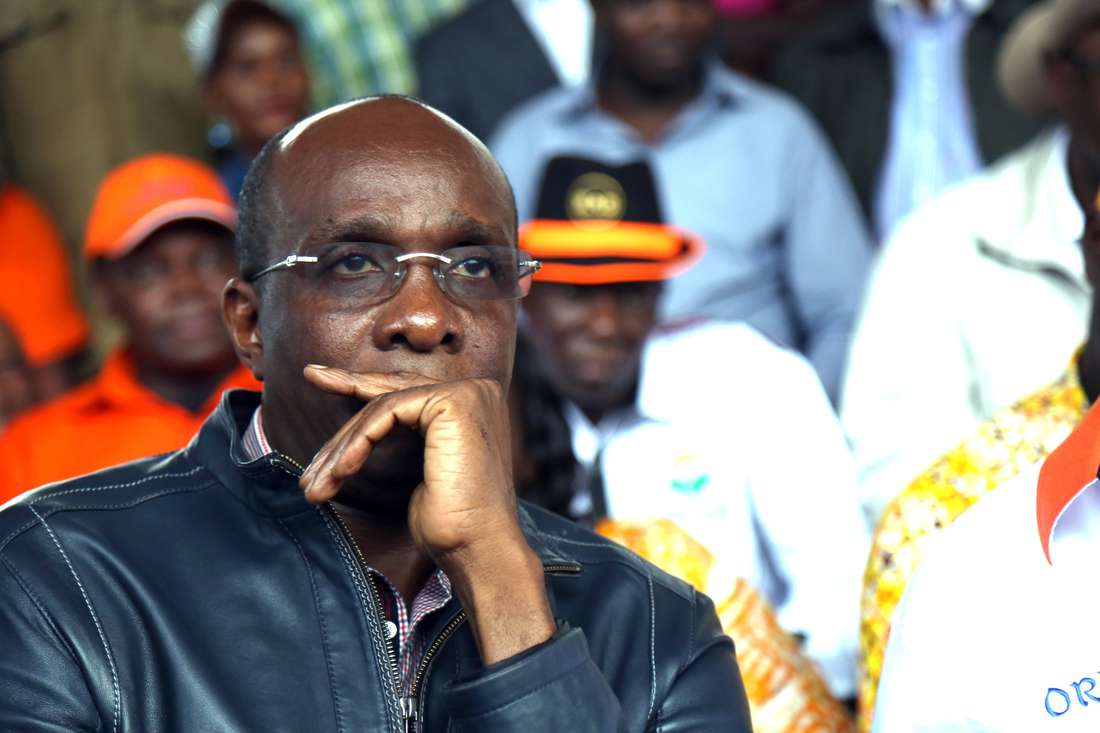 Muluka wondered why Osotsi was asking supporters of the party not to take part in the elections when they had been endorsed by top party organs."It is ridiculous for one to wake up and say that elections we are holding across the country are not supported by the law.
We are asking him to remain calm and wait for the court's verdict on the case about his expulsion," said Muluka.
Osotsi said the elections were a scheme to cover up the internal issues the party was facing.
Speaking on Wednesday, Osotsi poked holes into Muluka's placement on the seat, terming him a simple worker of party leader Musalia Mudavadi and unfit for the position.
He added that contrary to Muluka's claims, the latter was never elected, insinuating that he was simply allocated the seat because of his closeness to the party boss.