Former Kiambu governor William Kabogo has said that the lifestyle audit should be done to all public servant especially those suspected of stealing public money.
According to Anti Corruption portal,Kenya's competitiveness is held back by high corruption levels that penetrate every sector of the economy.
The report states that a weak judicial system and frequent demands for bribes by public officials lead to increased business costs for foreign investors.
Speaking former Kiambu governor states that Widespread tax evasion hinders Kenya's long-term economic growth noting that fraud in public procurement is rampant.
" Corruption, active and passive bribery ,abuse of office and bribing a foreign public official are criminalized under the Anti -Corruption and Economic Crime Act 2003 in addition to the  bribery Act of 2016  which strengthens the fight against the supply-side of corruption.,"he said.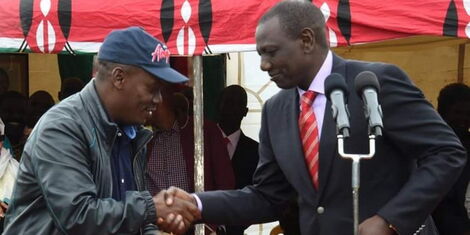 He lamented that the rate of corruption is quite high and many members of the public believe that Government should now put stringent measures to curb the vice.
"It is baffling why some senior government officials have resisted scrutiny of their wealth,the audit is the only way to determine who has stolen and vice verse,"he said.
He requested the head of state to stand firm and protect the integrity of the Country.
Kabogo calls on the parliament and County government not to pass 2019-2020 budget unless the lifestyle audit is undertaken.
"We must fight corruption by any mean secure our country from corrupt individual,'he said.
President had widen the scope of wealth declaration on the fight against corruption to all public servants.
The initial wealth declaration form was more general with regards to information on assets and liabilities.
The requirement for more detailed information is designed to expose potential conflict of interest.