By Achieng Odhiambo
Isaac, a 15-year-old boy, watched as a group of men grabbed a young girl. It was a bustling new year's eve in Kibera, Kenya's largest slum, and he knew she was in trouble.
He also knew he didn't have the strength to fight off those older, larger men. Having been taught to intervene if he sees predatory behavior, Isaac called over another man to help confront the group.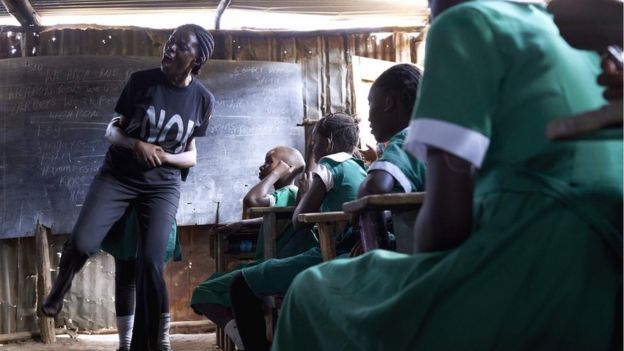 "Everyone started arguing," explains Isaac. "The group said the girl was their 'catch' and they had to rape her."
After 20 minutes, they decided to let her go.
"The stories you hear are shocking," says Anthony Njangiru, a field coordinator for the Kenyan non-profit Ujamaa, which trains boys like Isaac to help stop violence against women and girls in the slums of the capital, Nairobi.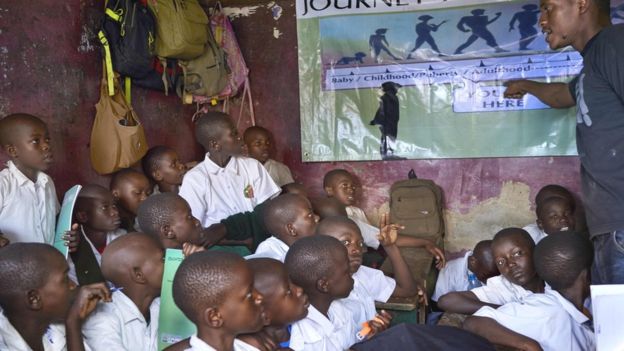 "Not everyone is so lucky," he says.
Changing attitudes
Mr. Njangiru teaches a programme called Your Moment of Truth to boys, aged 14 to 18, in secondary school.
He is one of many instructors, and the classes cover everything from sex education, to challenging rape myths, consent, and how to intervene if the boys witness an assault taking place.
For younger boys, aged 10 to 13, a programme called Sources of Strength focuses primarily on body changes.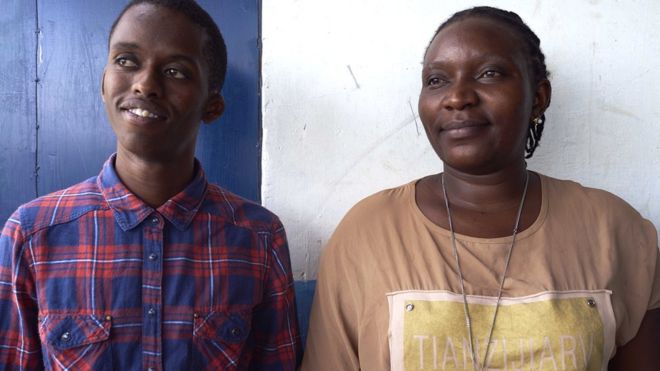 The course takes place over weekly two-hour lessons, for six weeks, and each class is divided into two, with girls taught their own set of skills.
Since the organization first began, Ujamaa has taught 250,000 children in over 300 schools across Nairobi.
When it comes to the boys, it's ultimately about changing their perceptions and attitudes towards girls.
"If we, as boys and men, are part of the problem, then we can be part of the solution," says Mr Njangiru. "We can be the first people to change."
Confident 'no'
The programme has been working to stop boys thinking that if a girl said "no" to sex what she actually meant was "yes". Or that it was justifiable to rape a girl if she wore a short skirt.
"They tend to use the girl's weakness to their own advantage," says Mr Njangiru. "If she says no, but she doesn't confidently say no, for them it's a 'go zone' – they just do whatever they want."
Violence against women
Sexual harassment has become a worldwide issue and these programmes in Kenya, teaching young people how to recognize and prevent sexual violence, seem to be working.
Violence against women is a huge problem in Kenya.
This worsens once you enter Nairobi's slums, where research has suggested that almost a quarter of girls will have been victims of sexual assault in the previous year.