By Ochieng Odhiambo
Its a double blessing and answered prayers for the online sensational boy,Mbugua Mathwiti and Makeki Maingi as state house has announced plan to host an event appreciate him.
Five years ago, Mbugua was recorded narrating his frustrations of missing out on a birthday party in his mother tongue of Gikuyu.
Mbugua explained how he missed the chance to eat sweets and cakes at a birthday party that he had attended because he was not clean. His dramatic facial expressions in the video were an instant hit across social media.
According to a post online by his saviour Muthee Kiengei,the state house has promised to Marshall few people to support the kid.
State house official MC Big Ted also informed Kiengei that NACADA through the help of Chipukeezy will help to rehabilitate Mathwiti mum who is alcoholic.
"We shall also cater for his education as Nairobi city County and Chipukeezy will cater too while also being hosted at EBRUTV  on 11th May 2019.
The happy Kiengei couldn't hold his joy after receiving the good news.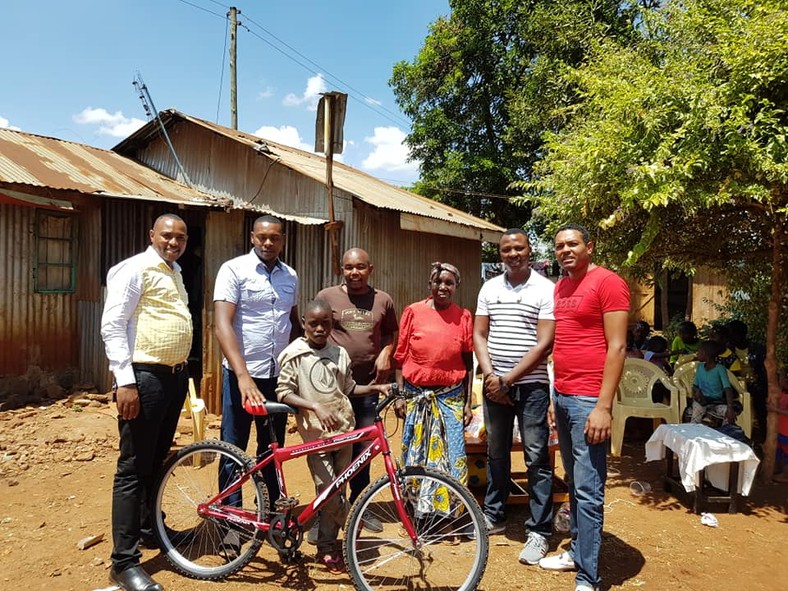 "Just beginning and God will take over Mbugua ,Tupatane State house Big Kids Party,"Kiengei posted.
Also few months ago,Mbugua released a song that reflected back to his early problem that he underwent.