Safaricom's net income grew by 14.7 percent to Sh63.4 billion up from Sh55.4 billion reported in 2018.
In 2017, National Super Alliance (NASA) leader Raila Odinga had called off the boycott against Safaricom, Bidco, Haco and Brookside products.
"Today, I announce the end of the boycott of products from Safaricom, Bidco, Brookside, and Haco. Our supporters are now free to use products from these companies we'd asked them to boycott last year," said Raila.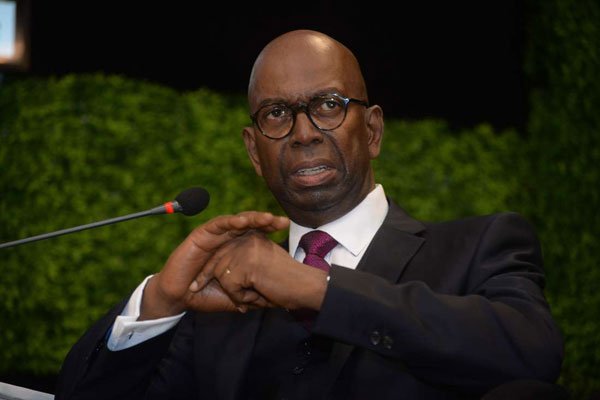 Despite the odd Safaricom has emerged as the top telco not only in Kenya by posting outstanding performance.
Collymore said that the year wasn't good but they managed to make a profit.
While announcing the results on Friday for the year ending March 31, CEO Bob Collymore said the Telco's earnings before income tax grew 13.1 percent to Sh89.6 billion even as the firm faced a number of challenges ranging from shrinking consumer wallet, increased taxes and the need for control and affordability.
Safaricom rallied to a YTD high yesterday of Kes 29.85. Its FY 2019 ended on 31st March. Have a look at its past performance since since 2010 and predict rgr results. Data compiled by #Abojani. @Ochirob @franklin_mutua pic.twitter.com/dXXYTxBhyt

— Prime Securities (@PrimeSecKe) May 3, 2019
Overall, Collymore said Safaricom's service revenue grew by 22.7 per cent to Sh240.3.
Earnings from mobile data increased by 6.4 percent to Ksh38.7 billion, while fixed services revenue grew by 22.7 percent to Ksh8.9 billion.
Text messaging services revenue however declined by 1.3 per cent to Ksh17.5 billion. Voice revenue grew marginally by 0.3 per cent to Ksh95.9 billion.
Safaricom has also announced plans to double its 4G network to cover an estimated 80 percent of Kenya. This Collymore said will cost the firm Ksh36 billion.
CEO Bob Collymore attributed the results to strong growth in Mpesa revenue. This growing by 19.2 percent to Ksh.74.9 billion shillings