By: Ochieng Odhiambo
"Spiritually and as a Christian, I knew my destiny was bright despite the challenges I went through just like many young Kenyans out there, "Jeff once said in an interview.
"As a prayerful as I am today, I knew I would make it in life through thick and thin, and God has been on my side, to be where I'm, it has been a hustle,"
Jeff Kuria always had a passion for radio when he was growing up as a young boy in a remote village in Kiambu County.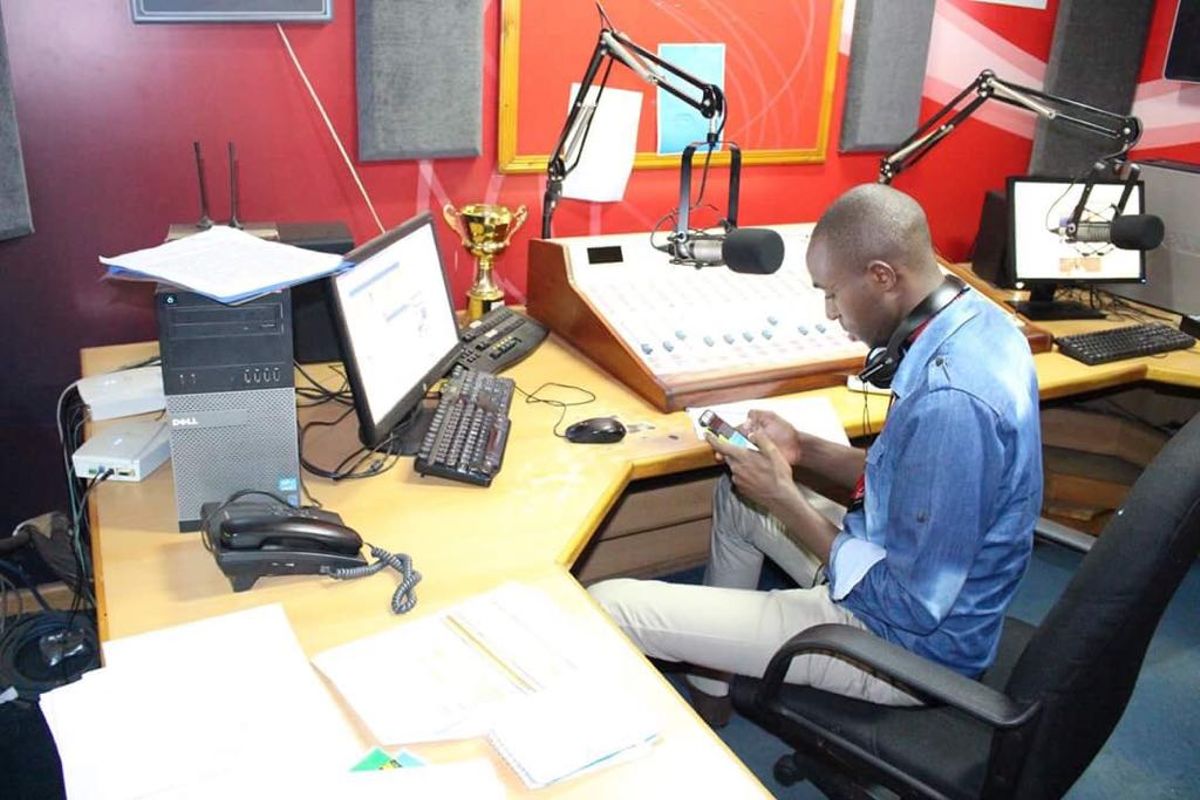 Before joining Royal Media, Jeff had scouted for Nation FM, KBC TV, Coro FM where he was unsuccessful.
Jeff Kuria who now co-hosts Inooro FM breakfast show 'Hagaria' says, his long and bumpy journey to radio started in 2005 at the Kenya National Theatre and River Road where he used to do voice-overs for gospel artists.
Kuria who describes himself as a Radio Presenter, Talent Scout, and an Entrepreneur, says he has climbed many mountains and crossed many ridges to get to where he is.
He adds: "I, however, knew one late popular gospel artist (Joseph Waweru 'Wamagegania') who in turn knew the then head of Inooro, Zulu Thiongo, and he promised to connect me with him. I waited, recorded so many demos and nothing was forthcoming."
But as fate would have it, the moment that Jeff had waited for so many years came knocking on January 15, 2007 when he received a call from Zulu telling him to report for auditions at the station in a week's time.
"When nothing seemed to work for me locally, I left for Tanzania where I worked as a voice-artist for East Africa TV. On returning to Kenya, I worked for Radio Salaam in Mombasa and many others. No breakthrough yet. I gave up for good and concluded that I wasn't meant for radio," he adds.
Currently, he hosts the station's breakfast show, Nyoks wa Kata who recently joined the station from KBC (CORO Fm).
Jeff encourages Kenyan youths not to give up in life despite the challenges that they go throw.
"Despite what is happening in your life, God is in Control of everything, just wait and be prayerful.