The government has replaced government Erick Kiraithe with Former Linda Nchi Spokesperson Col (Rtd) Cyrus Oguna.
As part of the government's strategy to revamp its communication, Oguna's office shall be domiciled at the Ministry of ICT.
He shall have oversight of all channels of communication at the ministry.
Colonel (Rtd) Cyrus Odhiambo Oguna appointed Government Spokesman with immediate effect. Colonel (Rtd) Oguna will be based at Ministry of ICT and will have oversight over all Government Communications channel. pic.twitter.com/HXNo0JZ8Ja

— Ministry of ICT (@MoICTKenya) May 7, 2019
Oguna was the face of the country's operation Linda Nchi when KDF went into Somalia to eliminate Al Shabaab's threat to Kenya in 2010.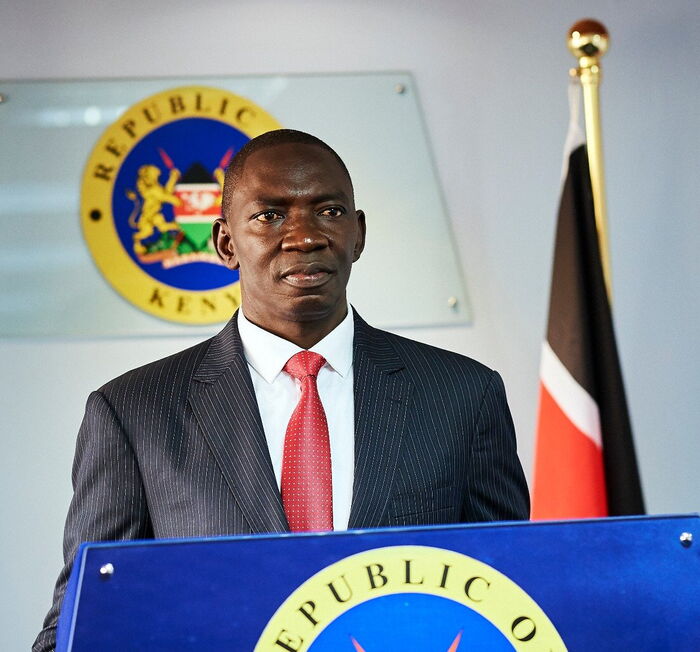 Colonel Oguna came into the limelight when the Kenya Defence Forces entered Somalia last year to battle Al-Shabaab militants and became KDF's public face. The eloquent speaker conveyed with enthusiasm progress made by the forces in Operation Linda Nchi.
https://youtu.be/CEZPLXaFkBg