By Achieng Odhiambo
Ex-Government spokesman Eric Kiraithe has been redeployed to the ministry of ICT as Principal Administrative Secretary after being sacked from the lucrative office.
He was replaced by Linda Inchi Spokesperson Colonel Cyrus Oguna.
However, the Constitution does not have such position, just as the post for Cabinet Administrative Secretary which ought to mimic the role of a deputy minister.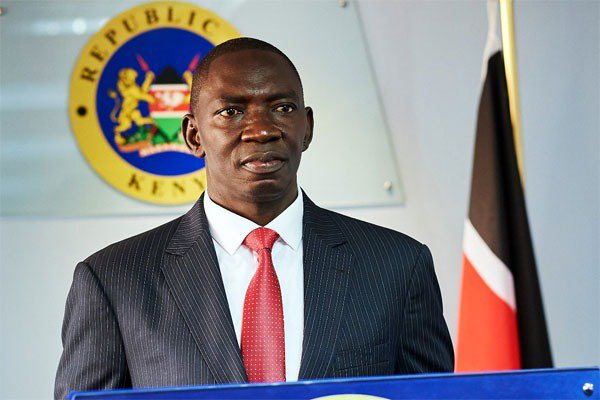 A statement from ICT Cabinet Secretary Joe Mucheru dated May 7, 2019, said Oguna replaces Eric Kiraithe with immediate effect.
"In line with directions from the Executive Office of the President through the Head of Public Service, the office of the Government Spokesman shall be domiciled at the Ministry of Information, Communication, and Technology," CS Mucheru said.
Former gov't spokesperson Eric Kiraithe redeployed to the Ministry of ICT as a Principal Administrative Secretary; Colonel (Rtd) Cyrus Oguna replaces him officially as the gov't spokesman

— felix asoha (@felix_asoha) May 16, 2019