Former Kakamega Senator Boni Khalwale faces expulsion from Ford Kenya for endorsing Deputy President William Ruto's 2022 presidential ambitions.
The report came on Thursday after Ford Kenya party summoned the former Kakamega senator to appear before the party's committee and explain the reasons for going against the party's regulations by supporting another candidate.
This did not come as shock to the 'bullfighter' as such action was imminent.  Despite the move to oust him, Khalwale will have nothing to lose as this will provide him with the freedom to fully engage himself in Tanga Tanga activities.
Khalwale is fast becoming Deputy President William Ruto's point man in western, upstaging his previous allies. Considering that William Ruto currently stands higher chances of succeeding President Uhuru, Khalwale will no doubt be the key pillar from Western Kenya in Ruto's future administration.
In the last month, Mr. Khalwale has rattled the political landscape with aggressive campaigns for Mr Ruto, complete with unusual displays of bravado.
A confident Dr. Khalwale is expected to be a key figure in the coming government and this will earn him more respect as compared to when he was in Ford Kenya a less redundant party as observed by many.
"I'm confident that when the next government is formed, the Luhya will either clinch the presidency or the deputy presidency position," he said recently.
The former senator appears to have carved out a niche for himself as a key player in the unfolding political campaign matrix, as Mr. Ruto intensifies his forays in the western region and other parts of the country.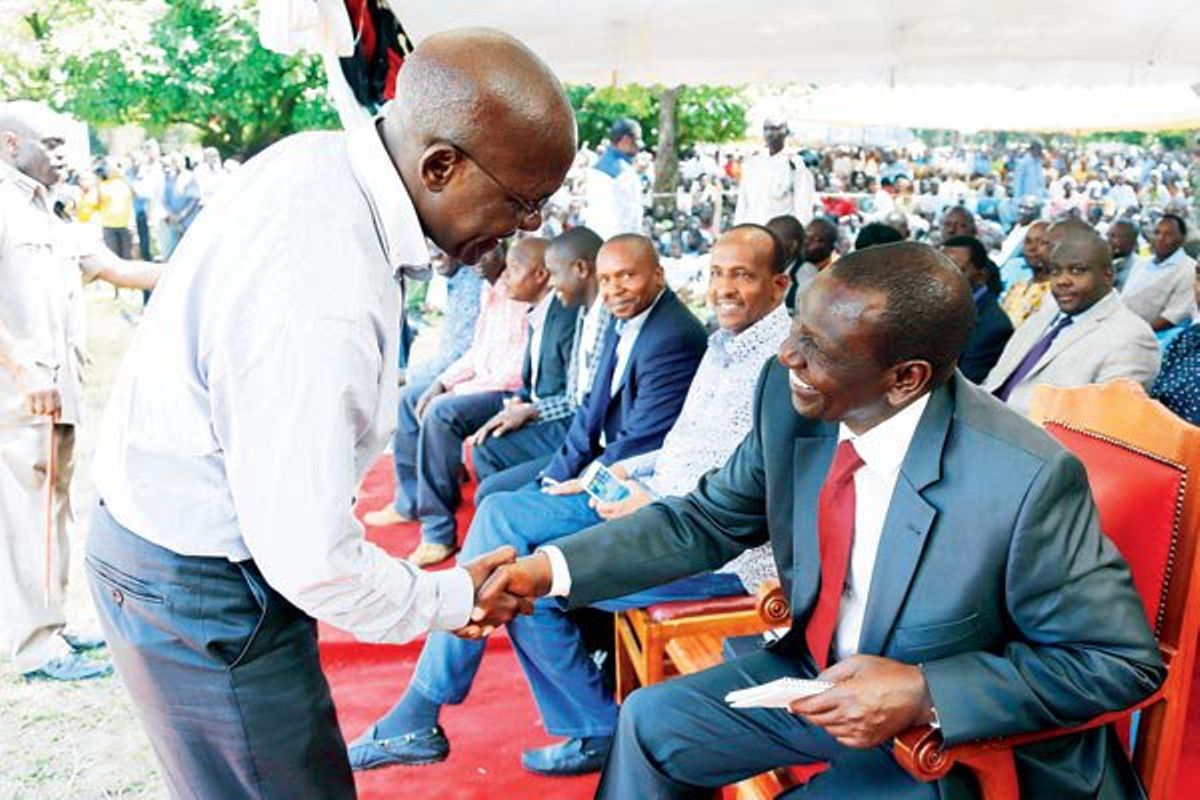 Dr. Khalwale has on many occasions said that he decided to walk his friends into the ruling Jubilee Party because of the respect he has for Mr. Ruto. This has earned him enough trust from his master William Ruto who is now consulting the bullfighter on a regular basis concerning the issues to be addressed in Western Kenya.
"The Luhya supported [Opposition leader] Raila [Odinga] for 15 years but we have nothing to show for it. Time has come to make new friends, including the Kalenjin who are our neighbors, because we wasted time campaigning for Mr. Odinga," Dr. Khalwale was quoted saying in the past.
With his activities, Dr. Khalwale seems to be upstaging Mr. Wangwe, Mr. Barasa, Benjamin Washiali (Mumias East MP), Malulu Injendi (Malava) and Bernard Shinali (Ikolomani MP). In case Ford Kenya party decides to discipline Khalwale, this will act as a good turning point for the Bullfighter.
In the letter addressed to Khalwale, Wanyonyi said if Khalwale fails to defend himself, he risks expulsion, fines and or suspension.
"You are reminded that any explanation given by you will be accorded full consideration prior to any decision being made," Wanyonyi said. The former senator has also endorsed Ruto's activities in Western, despite Ford Kenya leader Moses Wetangula's announcement to contest in 2022.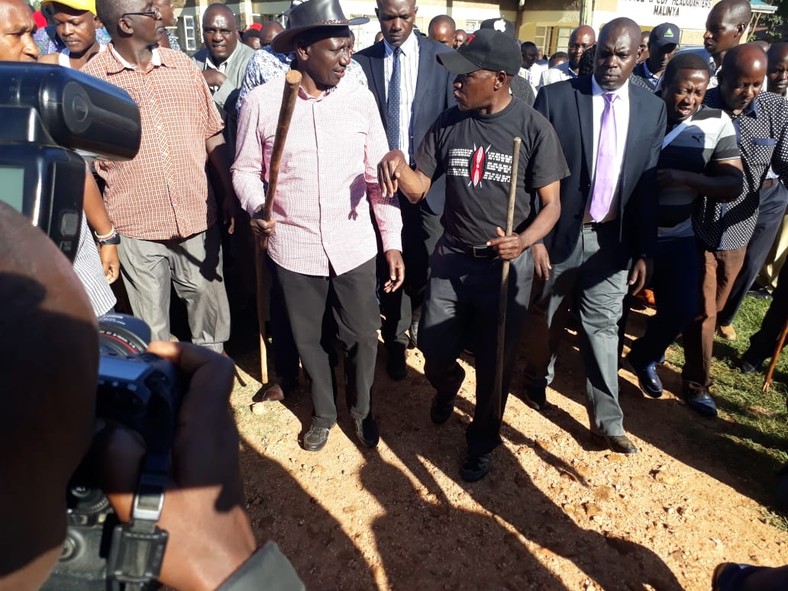 Khalwale is expected to be accompanied by his legal team during the hearing, which will be held at the Ford Kenya Headquarters in Nairobi.