A parliamentary watchdog committee yesterday investigated EACC bosses over the controversial  acquisition of the Integrity Center Building for Sh1.5 billion.
Parliament's Public Accounts Committee had summoned Ethics and Anti-Corruption Committee bosses, including chairman Eliud Wabukala and CEO Twalib Mbarak, to explain the deal.
Plans to buy it started in 1999, but EACC's acquisition's plans were published in a Gazette notice on December 5, 2017. An inquiry notice No. 1519 was published on February 16 last year.
Tegus Limited bought the Integrity Centre from Revack Limited for Sh400 million in 2013 and later sold it to EACC for Sh1,543,382,916 in April last year through the National Land Commission.
The transaction enabled shareholders of the little-known company make Sh1.1 billion profit off Kenyan taxpayers on Integrity Centre, which was valued at Sh400 million only five years ago.
The probe comes only days after Auditor General Edward Ouko cast doubt on the valuation process of the building.
As at April 30 last year, the commission had paid Sh1,518, 000, 000 for the building. The balance of Sh25,383,916 is yet to be cleared.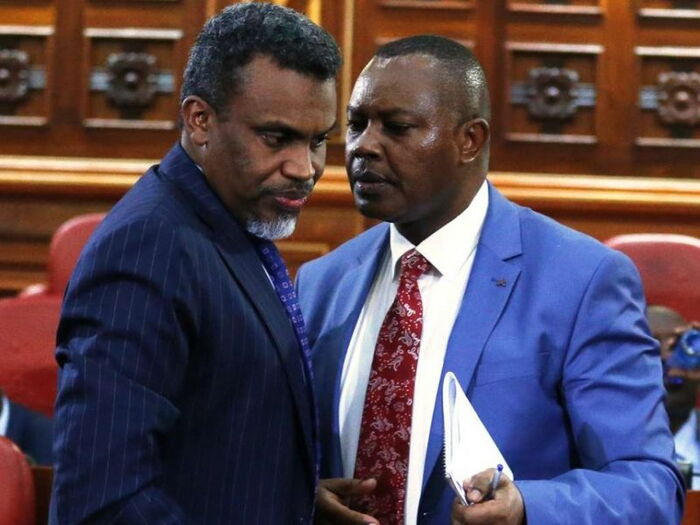 Embattled former NLC chairman Muhammad Swazuri chaired the committee that approved the acquisition of the building.
Former Kiambu governor William Kabogo had lamented over the deal noting that there was some conspiracy to defraud Kenyans money since the building cost was exaggerated.
Kabogo had said that the building stands on wetland where the commission drains underground water from the building 24/7.
"On Aug. 2018 I whistled about the scandal in the making before the money was paid. Shame on you, thieves. I also said it was seating on a water bed," Kabogo said in an interview.
Kabogo states the state of corruption in Kenya is beyond repair as everyone in the government is competing on how to make money through all the means.
Kabogo states that Corruption erodes trust in government and undermines the social contract.
"Corruption impedes investment, with consequent effects on growth and jobs. Countries capable of confronting corruption use their human and financial resources more efficiently, attract more investment, and grow more rapidly," he states.
He states that prevention must be built on the shoulders of credible deterrence, relying on accountability and enforcement mechanisms sufficiently strong to send a message to potential wrongdoers of the potential cost of their misconduct.
"We cannot be in a theatre of games; people want to treat us to a show that there is a fight against corruption, there is no fight!" Mr. Kabogo asserted.
The former governor stated that the only option left was to march to the offices of graft suspects and oust them forcefully.
Kabogo has urged President Uhuru Kenyatta to sack and blacklist all government officials linked to corruption scandals.
Some Cabinet secretaries and other top government officials including governors have been implicated in major scandals.
The head of state has on several occasions committed self on the fight against graft across the Country,During Madaraka day celebration the head of state sent a warning to the corrupt individuals.
His comments sparked an online debate with Kenyans on Twitter expressing concern to wealthy individuals who are now for stashing millions of shilling in their bedrooms.