Citizen, MediaMax, and KBC are the latest casualties as they lost top journalists to the upcoming TV47 owned by Cape Media.
A week ago KTN was top of news after the mass exodus of Abubakar Abdullahi, Venessa Ndavi, Lucy Riley, Clifford Omwega to the same station owned by Mr. Gicharu the founder of Mount Kenya University.
Less than 72 hours remaining. We are gonna exceed your expectations. Be assured#TV47KE #TV47digital #TheHomeofUntoldStories pic.twitter.com/dGwNrRiJX7

— TV 47 KENYA (@TV47KE) June 11, 2019
Eugene Anangwe from Rwanda's RBA & CNBC is set to head TV47's young vibrant team as acting Managing Director.
OMANGA Godfrey, the backbone of K24TV'S digital team has joined to heads a TV47 Digital Division with a vibrant team of 8 reporters also porched from major online newsroom from EA.
Speaking to Newsline, Mr. Omanga stated that the station is ready to bring a revolution in the media industry by airing the untold stories in society.
"TV47 isn't competing with any station but we are here to tell the untold stories and transform as well as impacting society by keeping them updated to the current affairs,' he said.
Jacqueline Kamanjiri aka Mama Tamara on Citizen TV. KBC actor for Kenda Imani, Hila & Grape Vine anchor on KBC Channel 1.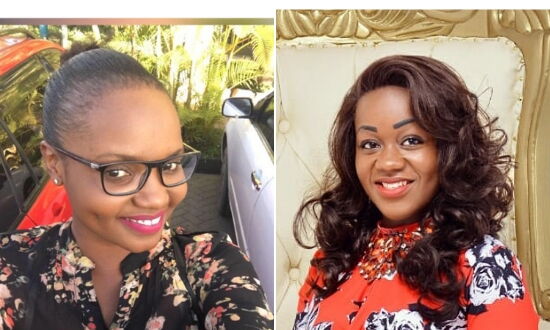 She was also an actress for Machachari, Makutano Junction at Citizen TV.
She will now work with TV47 programming department leading field crew in collecting untold stories.
The launch of the station is expected on 15th June 2019 with hosts of media personnel joining the team among them Jicho Pevu Muhamed Ali and Allan Nyamu.
TV47 is building its content ahead of the planned launch in June and will be banking on the hard-nosed journalists among them the Jicho pevu production team.
As a producer, Joyce Kavuku understands what the audience needs. Get to know more about her here ~https://t.co/xboP1AvMFp #TV47KE #TheHomeofUntoldStories #TV47DIGITAL pic.twitter.com/8mWuZmmG4V

— TV 47 KENYA (@TV47KE) June 11, 2019