Gatundu South MP Moses Kuria was shocked on Sunday at Ruiru stadium during a homecoming party of Royal Media employee Wamuratha.
Kuria accompanied by Sonko, Simon Mbogua, and dozen of MCAs from Nairobi and Kiambu took the podium to deliver Waititu's and Wamuchomba greetings but no one was willing to listen as they cheering him down with  "Kaba Kabogo slogan " which translates to better Kabogo.
The furious crowd could be heard calling for Kabogo leadership where they sent Kuria with a message to the former governor.
"Tunataka Kabogo,hutataki Waititu,hatutaki Wamuchomba ,Kaba Kabogo,"the crowd cheered.
https://www.facebook.com/GikuyuBulletin/videos/2734827009880461/?t=0
Kuria further tried to convince them with Raila greeting and handshake but the crowd couldn't listen to any as they insisted on Kabogo.
"Humtaki hata handshake? Aki hawa watu ni wambaya, Murenda muru wa Wanjiru? (You want Wanjiru's son)Ok, I will say hie to Kabogo," the crowd cheered with Kaba Kabogo slogan filling the air.
Waititu has been at loggerhead with locals whom they accuse of misappropriation of public money and championing of self-interest.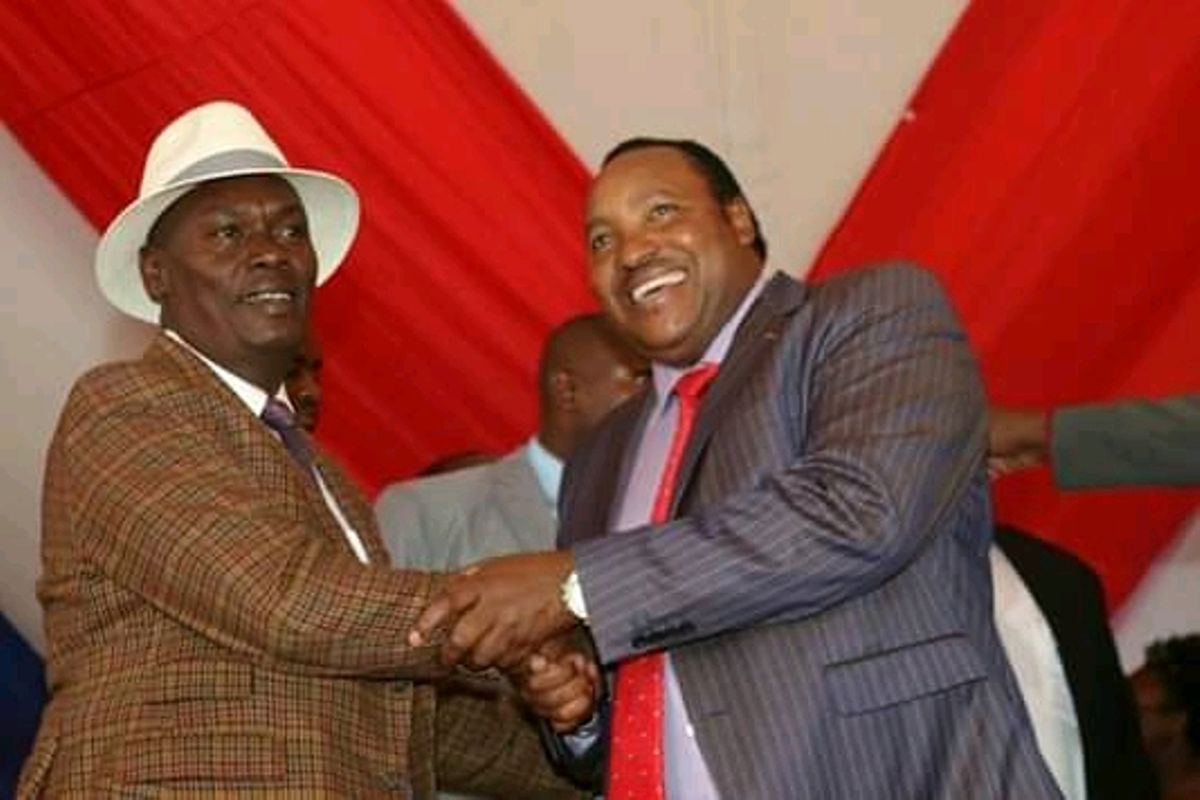 Waititu was last month arrested and later released on board over misuse of county resources.
Kabogo has been number one crusader of war against corruption across the Country.
In an interview with Newsline.co.ke Kabogo has urged leaders to shun divisive politics and concentrate more on developments.
"I would like to call all leaders across the Country to shun the politics of succession and concentrate more on Wanjiku empowerment,'Kabogo said.