Co-op Bank has inked a  partnered with Metropolitan Sacco (formerly known as Kiambu Teachers Sacco) to streamline and enhance service delivery to members.
Metropolitan Sacco ran into headwinds this year after bad loans soared, squeezing its liquidity and ability to meet member withdrawals.
It has deposits of approximately Sh6.9 billion and Sh700 million member shares. However, the outstanding loans are worth Sh12.8 billion.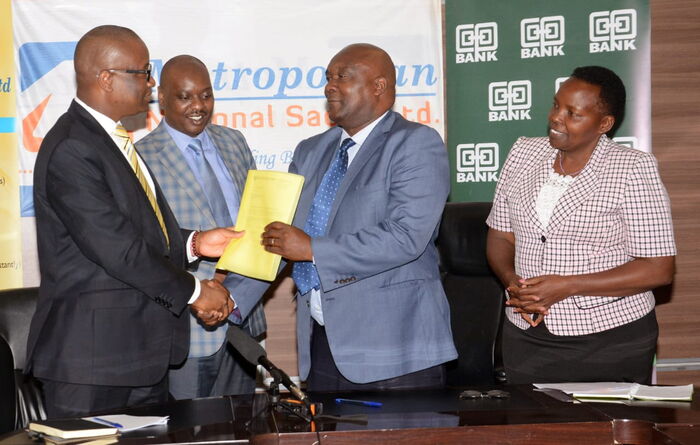 Speaking at the event organized to sign the restructuring agreement the Chairman of the SACCO Christopher Karanja, highly commended Co-op Bank for the timely intervention noting the restructuring has really injected new impetus for growth at the SACCO.
"We thank the Co-operative Bank for coming to our great support at such a critical moment. The recommendations and measures that have so far been put in place will certainly get the Sacco to new heights,"he said.
Speaking at the same function, the Director, Co-operatives Banking Division at Co-operative Bank, Vincent Marangu stated that the bank had a strategic interest in the turn-around and long-term growth of Metropolitan National Sacco a key stakeholder in the co-operative movement.
He said the bank will offer  advisory services through its subsidiary, Co-op Consultancy, to build capacity for the Sacco's long term sustainability.
"We have done it before for a number of co-operatives, with huge success, and therefore this will be in line with our mandate and commitment to the co-operative movement," he said.
For the last one year the Co-op bank has been inking partnerships with different institutions to enhance service delivery.