There was a drama on Tuesday morning in NyandaruaCounty after worshippers from Neno Evangelism church reportedly raided a rival church.
The group of faithful claimed to have been sent by Pastor James Ng'ang'a, to cause havoc in the splinter church in Ol Kalou town.
The faithful gatecrashed into the Reformed Neno Gospel Ministry compound and destroyed properties of unknown value.According to Nation Media report, They then loaded the church's property including music equipment, chairs, tables, and table cloths into a waiting truck.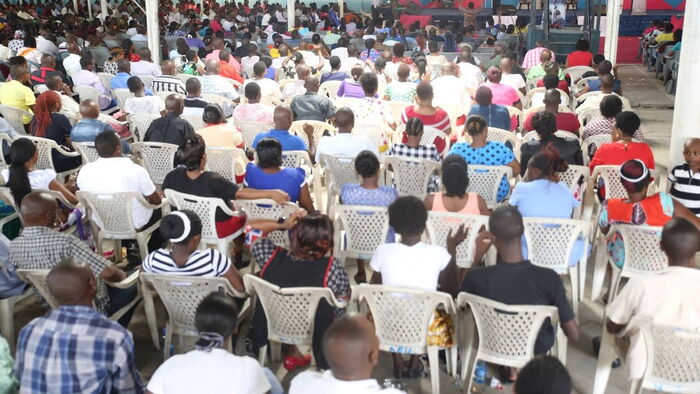 A worshiper, Ms. Agnes Kagendo, said the Reformed Neno Gospel Ministry split from Neno Evangelism Centre in 2017 due to differences with Pastor Ng'ang' a.
"Pastor Ng'ang' a owns nothing here; we built the church and bought the furniture and everything through membership contributions and harambees. We have receipts to prove that all the property in police custody belongs to us," said Ms. Kagendo.