Pay Television Company Star Times Media has unveiled a Sh 200 million  investment towards the company's progressive efforts for the development of local content.
The company has partnered with over 30 content developers in the country towards the development of Rembo TV which is an entertainment channel.
The key focus on reality television shows will be  targeting the women audience and with a language policy comprising of 60% Kiswahili, 30% English and 10% vernacular.
Speaking during the unveil, StarTimes Chief Executive Officer Mr. Andy Wang noted that the company has responded to the growing appeal for authentic Kenyan content.
"Our investment in Rembo TV is a statement of our long term commitment to the Kenyan market. As the 24 hour channel goes live, we intend to be home of uninterrupted entertainment attending to our subscribers demand for reality TV shows," noted Mr. Wang.
Rembo TV will be available across three East African countries that is Kenya, Tanzania and Uganda thereby presenting an enviable platform to market Kenyan productions across the region.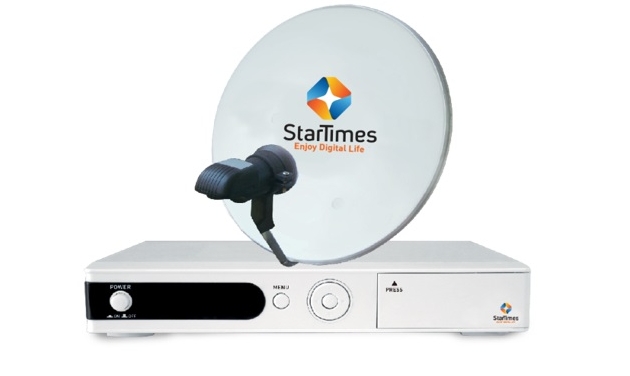 The channel will be available on all the Star Times bouquet options both on terrestrial and satellite platforms .
During the event, Communication Authority Director General Mr. Francis Wangusi noted that, "In recent times, there is increased vibrancy in the local broadcasting industry where artists have more platforms to showcase their work. I wish to challenge broadcasters to also focus on niche content such as the Children content towards achieving the 60% local content threshold.
Kenya Film Classification Board Chief Executive Officer Dr. Ezekiel Mutua noted, "It is encouraging to see more broadcast players taking local content production seriously key in enabling our brothers and sisters in creative arts professionalize their talents given the immense talent found across Kenya,".
These latest developments follow closely to the recent terrestrial bouquet realignment which resulted to the pay television platform effecting a 50% price drop for its superior Classic bouquet which is now retailing at only Ksh. 749 with the other two bouquets being Basic and Nyota retailing at Ksh. 599 and Ksh. 259 respectively.