There was a drama at KNUT offices in Nairobi as irate teachers stormed and demanded the removal of their Secretary-General, Wilson Sossion.
Anti-riot police officers were called in to contain the situation as union officials camped at the headquarters demanding Sossion's ouster.
Owing to his position as nominated MP, Employment and Labour Relations Court ruled in favor of Teachers' Service Commission to deregister him and expunge his name from teachers' list.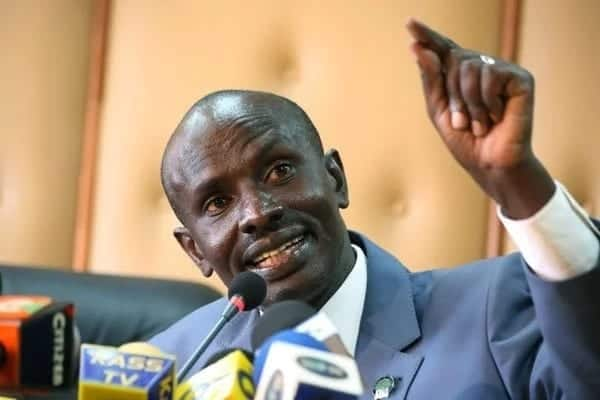 The court's decision essentially locked out Sossion from the helm of KNUT since one of the qualifications is being a registered teacher.
During a press conference held on Wednesday by Sossion, he directed that the union offices would be closed from August 28 to September 23.
Sossion successfully filed an urgent application through lawyer Judith Guserwa to stop the intended meeting which he claimed members would use to eject him.