A quick look at President Mugabe's colourful language throughout his 37-year reign as leader of Zimbabwe.
Zimbabwe's former President Robert Mugabe has died aged 95. The death was announced by his successor Emmerson Mnangagwa who mourned him as an "icon of liberation."
"It is with the utmost sadness that I announce the passing on of Zimbabwe's founding father and former President, Cde Robert Mugabe," Mnangagwa wrote.
Mugabe, the world's oldest head of state before his resignation in 2017, was the only leader Zimbabweans knew since independence in 1980.
During his 37-year rule, Mugabe attracted a great deal of controversy, mostly because of his colourful use of language.
Below lists his most famous quotes:
https://twitter.com/mfalme254/status/722431456669274113
On homosexuality:
"We ask, was he born out of homosexuality? We need continuity in our race, and that comes from the woman, and no to homosexuality. John and John, no; Maria and Maria, no. They are worse than dogs and pigs. I keep pigs and the male pig knows the female one." – ZDC radio interview, 2015
"We equally reject attempts to prescribe 'new rights' that are contrary to our values, norms, traditions, and beliefs. We are not gays!" – UN General Assembly, 2015
On Britain:

"Britain is a very cold, uninhabitable country with small houses." – Mutare rally, 2013
"We are still exchanging blows with the British government. They are using gay gangsters. Each time I pass through London, the gangster regime of Blair 'expresses its dismay'." Reference to an incident in which human rights campaigner Peter Tatchell attempted a citizens' arrest on Mugabe during a visit to London in October, 1999
"We have fought for our land, we have fought for our sovereignty, small as we are we have won our independence and we are prepared to shed our blood … So, Blair keep your England, and let me keep my Zimbabwe." – Earth Summit, South Africa, 2002
On Hitler:
"I am still the Hitler of the time. This Hitler has only one objective: justice for his people, sovereignty for his people, recognition of the independence of his people and their rights over their resources. If that is Hitler, then let me be Hitler tenfold. Ten times, that is what we stand for." – State funeral of a cabinet minister, 2003.
Robert Mugabe quotes based on relationships
"If you are a married man and you find yourself attracted to school girls, just buy your wife a school uniform" – Robert Mugabe pic.twitter.com/I6bv7xEGmf

— arifsetia (@arifsetia2013d) October 2, 2017
Confusion in relationships Nothing makes a woman more confused than being in a relationship with a broke man who is extremely good in bed. Mugabe seems to understand the challenges women go through in their relationships, and he does not hesitate to share what most people would have been afraid to mention even if it was the case.
Robert Mugabe quotes on women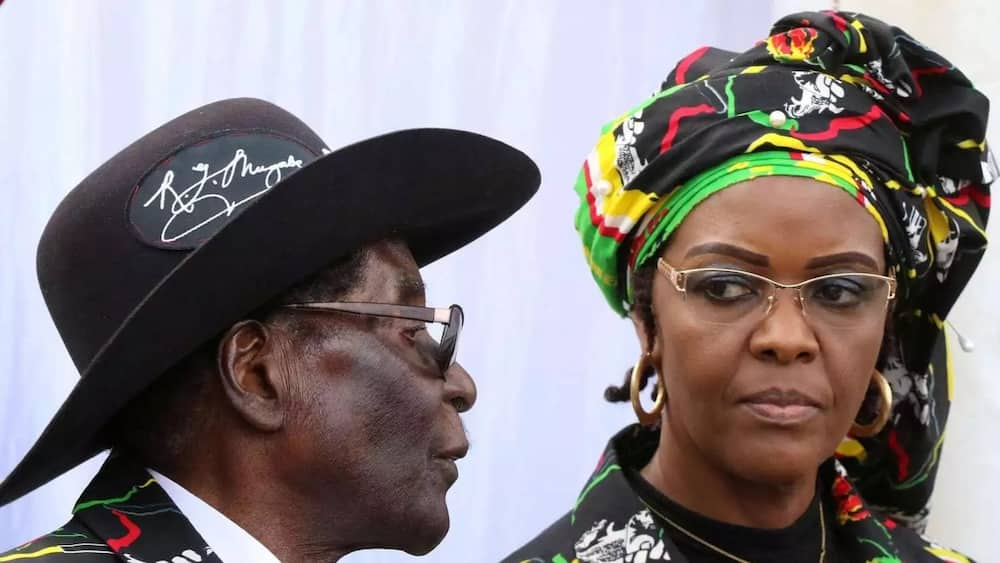 Robert Mugabe does not leave women behind in his quotes. Through the quotes, he advises them on several issues while also criticizes them on unwanted behaviors.