The memo from Building Bridges Initiative "consultative forums" is increasingly loud enough — the die is cast.
The political elite is determined to do a Putin in the race to self-preservation. As we have been told, "meli ya BBI imengoa nanga, ukiachwa nyuma shauri yako. (The BBI ship has left the dock, if you are left behind, that's your problem)"
An idea that was supposed to inspire honest interrogation on our past mistakes and possible solutions has instead burgeoned into noisy, divisive, cult like conduit to preserve, make and break politicians.
Apprehension over (re)alignments is finding traction in the political discourse, even as politicians insist the talk is about uniting the people. Politicians supporting President Uhuru Kenyatta and former Prime Minister Raila Odinga are on record saying they're pushing the BBI agenda because they have seen where power is.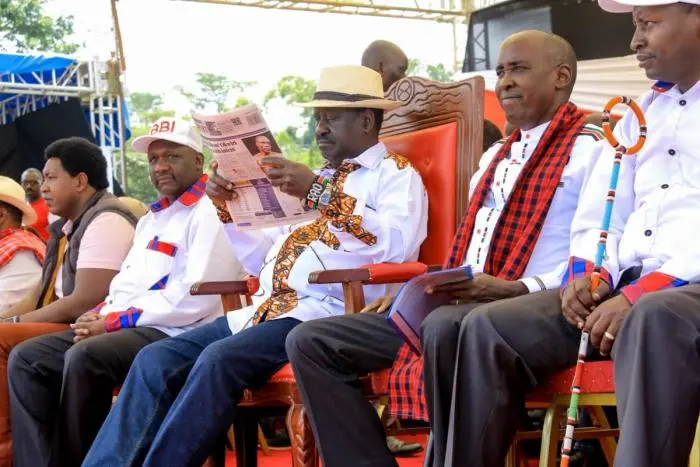 They have known  which side their bread is buttered on, and are apparently leaving nothing to chance. Left out of this mix, with a raw deal, is the everyday man, the mama mboga down the road.
The leaders s/he presumably elected are using her silence to carve out a copious fortune as she struggles to give
meaning to her world dictated by high cost of living, broken health care system and inflated tax.
That BBI is a sovereign remedy to the existential problems of the people is an absurd conviction that has found a fertile ground in this cold, heartless and corrupt country called Kenya. One of the recommendations that has been widely mentioned is the expansion of the executive supposedly to have it reflect the face of Kenya. Which is a diversionary theatric to neutralise the real problems around electoral justice.
Credit: Star Newspaper
JOHN OUMA
Journalism student at Multimedia
University