Senate Majority leader Kipchumba Morkomen has warned opposition leaders of fueling Jubilee party political woes ahead of BBI rally in Nakuru over the weekend.
Speaking during an interview with Citizen TV, Kipchumba said that the ground has been set by the opposition leaders to discredit Ruto in his home town a move that they will not accept.
He dared the opposition not to use any tactical mean to abuse deputy president noting that Ruto supporters will leave them stranded similar to what they did at Kinoru stadium in Meru County.
"I will be attending BBI rally in Nakuru and I want to state here categorically that we will not allow the shenanigans from ODM of insulting the DP,"Murkomen said.
He accused the opposition is using BBi to revive their party leader dying political career.
Junet Mohamed, a close ally former prime minister Raila Odinga accused Morkomen and Moses Kuria of being dishonest with the BBI campaigns.
Junet said that they won't be intimidated with mere threats from Morkomen and other tangatanga MPs.
He pointed out that Moses Kuria is being used by the DP to destroy the campaign being led by Raila Odinga.
"We know that Moses Kuria has been paying people to destroy the rally and this is what happened in Kinoru stadium two weeks ago, and we all know their intension, "He said.
He further said that the opposition and those attending BBI rally in Nakuru will be not be intimidate with mere threat.
Junet wondered why Ruto and his supporters are worried about Raila heading the BBI campaigns.
"Ruto has been campaigning for long and no one was complaining, why is it that it has become an issue when Uhuru has appointed Raila Odinga to head the BBI campaign, "Junet said.
On Tuesday this week, Murkomen said that all governors from 11 Counties will attend the rally terming it as blessing.
The senator said that each county will hold its consultations before meeting on March 19 in Eldoret to have a harmonized document for the region.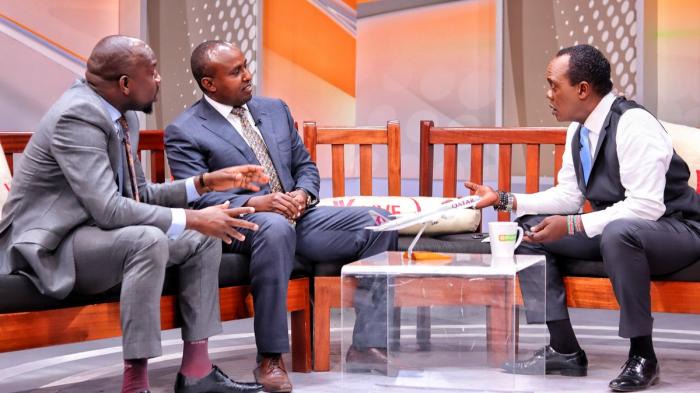 Murkomen's remarks come few days after President Uhuru Kenyatta met with governors drawn from the larger Rift Valley region at State House on Monday.
According to state house, all governors from the region assured president Uhuru Kenyatta that the BBI process will be smooth without the hindrance.