Gatundu South MP Moses Kuria has awakened political debate with his latest tweet claiming that President Uhuru Kenyatta might be missing his deputy president William Ruto.
Moses Kuria was reacting to social posts by netizens claiming that president Uhuru Kenyatta was misled to publicly congratulates Brenda and Brian who are first and third patients to recover from COVID-19.
Kenyans believes that their stories aren't coherent and they might be fake stories aimed to give Kenyans hope.
Uhuru Kenyatta ,Fred Matiang'i and William Ruto
"From a communications point of view, the Government of Kenya performed badly on COVID-19 yesterday. Forget the Prophet Owuor healing Press Conference for the Brenda & Brian Initiative. Do not be fooled. Continue keeping safe. Corona Virus is a very lethal killer. 100,000 Americans will die in the next 2 weeks as confirmed by President Trump,"Kuria said.
He added that someone mislead the head of state and he should be working alone.
"I think someone misled my President yesterday. And I think my President is lonely. And I think my President misses his Deputy Willia Ruto,"Kuria noted.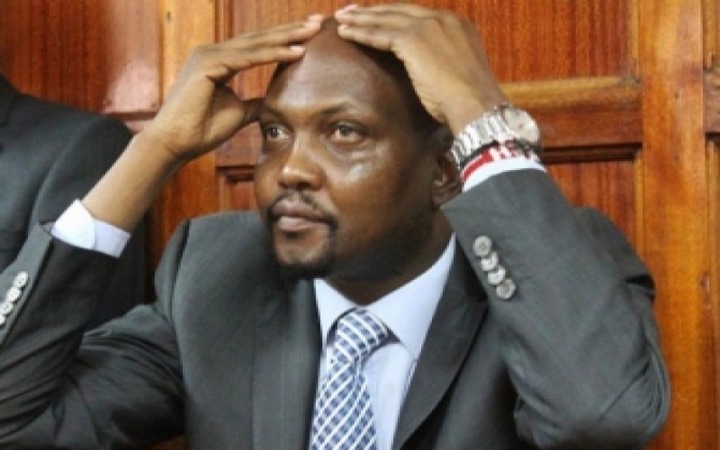 MP Moses Kuria
The cases of corona victims who has tested positive are 81,one death reported and 3 recoveries.
The relationship between president Uhuru Kenyatta and his deputy William Ruto worsened since the introduction of the handshake with former prime minister Raila Odinga.
Also being excluded from the building bridges initiatives (BBI) worsened the matter as his close friends accuse Raila Odinga of taking advantage of Uhuru's innocence.
Deputy president Wiliam Ruto and President Uhuru Kenyatta
Severally,deputy president William Ruto has accused the media of being used by the opposition to fuel the propaganda that he isn't in good term with the head of state.
Ruto has maintained that not once that he has disrespected the head of state noting that their relationship is intact and no one can break it.
"Don't listen to those people,i really support president Uhuru Kenyatta as his deputy and all these trips that i make are meant for the fulfilment of the Jubilee big 4 agenda,"Ruto once said in media interview.