With the current political temperatures rising every day at a high speed, the Kikuyu community leaders are more divided than ever in the history of Kenya.
The one community that was once united and supportive are now concentrating on marketing their preferred candidates ahead of 2022.
While speaking during Inooro Tv morning sometimes back, former Kiambu governor William Kabogo said that its high time for mount Kenya leaders to shun their personal interests and unite the community.
Kabogo said that all leaders among them Peter Kenneth, Martha Karua, Mwangi Wa Iria and others should come together and ensure that the differences that are now existing are amended ahead of 2022.
He said that failure to do so will high backfire to the community as no will lead the community to the promised land.
"Let us all unite as leaders and ensure that the community is united and the differences among leaders should be solved as it's not healthy," Kabogo said.
Newline team has been informed that the Kikuyu council of elders are planning on how they can meet the head of state to try and solve the problems that the community are experiencing.
Led by Council national Chairman Wachira Kiago the plans are also underway on how they can call a general meeting with all mount Kenya leaders to discuss the way forward in preparation for 2022.
A source has hinted that the meeting will reinstate community commitment on fielding their candidate while also dispelling fear that the region must pay DP Ruto political debt.
Earlier during an interview with a section of the media, Wachira Kiago said the Kikuyu community owe no one a political debt warning the politicians that are instilling fear to the Kikuyu community especially on rift valley region.
Wachira said that president Uhuru Kenyatta will continue to serve as the Kikuyu spokesperson even if he retires fro the national politics.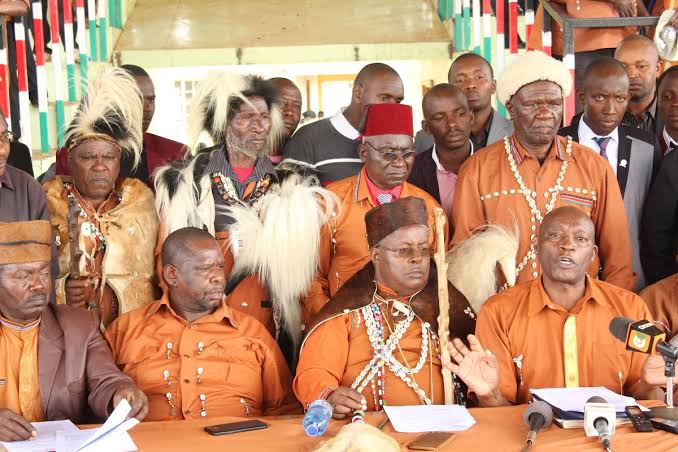 Wachira said that all leaders will be summoned on the official meeting to discuss on their political agenda and who is suitable to heir president Uhuru Kenyatta.
"It's true we have reached out to President Uhuru Kenyatta due to the current political stalemate within the mount Kenya region as the leaders are more divided than ever, "Wachira was quoted by the media saying.
He added that the council might be decided to discipline some leaders who are in record abusing and misleading the community.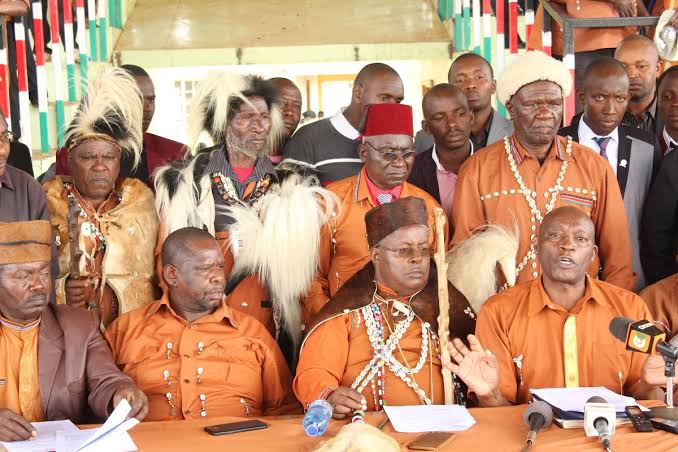 "Politicians must tone done their voices and respect the head of state no matter what, we will not watch as our king is abused and disrespected," he said.
Also, the council has warned a section of Kikuyu artists of composing songs that are aimed to disrespect the head of state.
Earlier nominated MP Maina Kamanda had accused gospel artist Muigai Wa Njoroge of being used by a section of leaders to abuse president, Uhuru Kenyatta.
Earlier this week, Muigai was summoned at Runda police station to record a statement over the latest song that he released.