Kiambu Women representative Gathoni Wa muchomba has revealed that if approached by Kiambu electorates, she will vie for gubernatorial seat comes 2022.
Speaking during an interview with Online Show, Reke Ciume Nene (Reveal it yourself)Gathoni explained what she has been doing since she was elected in 2017 noting that she won't stop as the calling is bigger than the challenges that she faces in her new field of politics.
She jokingly said that, initially, she was used to waking up early for presentation jobs unlike today when she normally wakes up late due to late-night meetings with politicians.
Gathoni Wa Muchomba
She said she isn't ready to cool her designer for bigger things and her vision is to become the first female president in Kenya.
"I won't lie to you that am retiring from politics, i will continue to fight for the betterment of Kiambu electorates and who knows if they approach me to vie for the position of governor, i will do it, who hates senior positions in this world?" she said.
In 2017, Gathoni popularly known as Minji Minji resigned from a well-paying job at Kameme Fm and contested for women representative seat that she won with a bigger margin defeating Uhuru's cousin Nyokabi.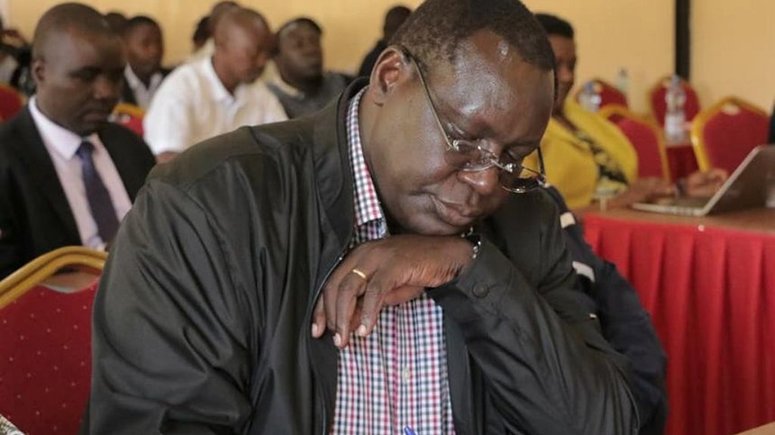 Governor Nyoro in a past event
The MP has become so popular especially on matters of legislation and during the impeachment of former Kiambu governor Ferdinand Waititu, she is said to have played a vital role.
During the swearing of the current governor James Nyoro, the MP explained how Waititu tried to recruit her to the stealing of the public money that she refused.
"i once visited Waititu in his office and he pulled me into the toilet, i was scared as i didn't know his intention, and that where he requested me to join him and misappropriate the public money," she was quoted saying.
Video Link