Celebrated Kameme Tv presenter and Uhuru's close friend Njogu wa Njoroge is said to be preparing his exit from MediaMax limited.
Trusted sources within the media-Max have hinted to Opera News Kenya that Njogu might table his resignation letter anytime soon as the station is facing a mountain of challenges.
Two months ago, Media-max limited that house Kameme fired more than 100 journalists through a text message even without issuing them with a notice.
The source states that Njogu is now concentrating on how to make his online Tv dubbed Newwell and supported by Njogu Wa Njoroge Facebook page.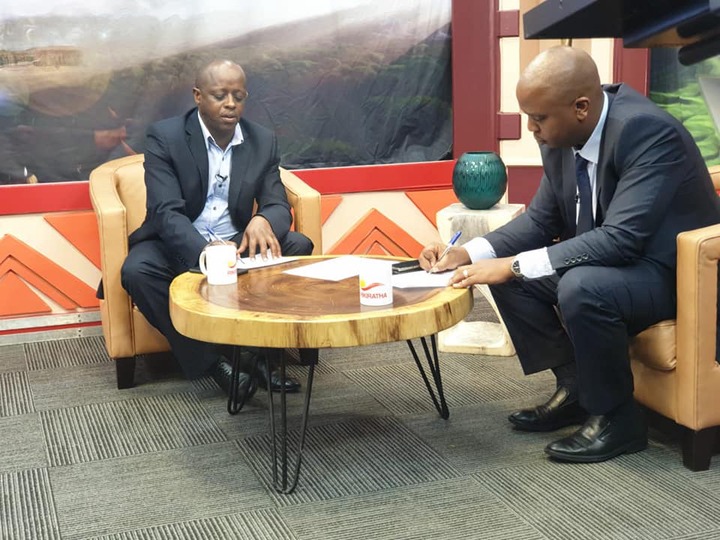 "It's like Njogu is preparing his exit from Kameme, his online tv has gained a lot of support and he will start airing news, for now, it's being used by several artists to promote their music," he said.
The source added that the branding of the office is being done where he has announced for advertisers to join and market their products through the platform.
Njogu wa Njoroge has been carrying out talent search show similar to Tusker project fame where Kikuyu artists were required to record their favourite legend songs and online supporters would vote for them.
Njogu Wa Njoroge Tv Studio
Njogu who is a close friend to president Uhuru Kenyatta joined the station after he was poached from Radio Africa owned Kikuyu station Gukena Fm.
Earlier he used to host the morning show at Kameme Fm current the show is hosted by Gatonye Wa Mbugua and Muthee Kiengei.
Njogu Wa Njoroge
The online market has recorded a sharp rating during this COVID-19 pandemic as artists use their online platforms to entertain their fans.