Former President Mwai Kibaki was  re_admitted to a Nairobi hospital yesterday  after 2 weeks at home from being discharged from the hospital.
He is said to have been taken back to the hospital on Monday evening date 27th July, 2020 and was admitted to the VIP wing.
Sources say that the Veteran politician is doing well as continues to receive treatment in the hospital wards.
The third president of the Republic of Kenya is said to be ailing from the same disease that he was ailing when he was admitted previously.
The information was confirmed by valid sources within the hospital to The Star Newspaper.
The source said that Kibaki was being taken care of by his doctors. He however said that several tests had been carried out to determine the cause of the aggreviated pains that he has suffered this time.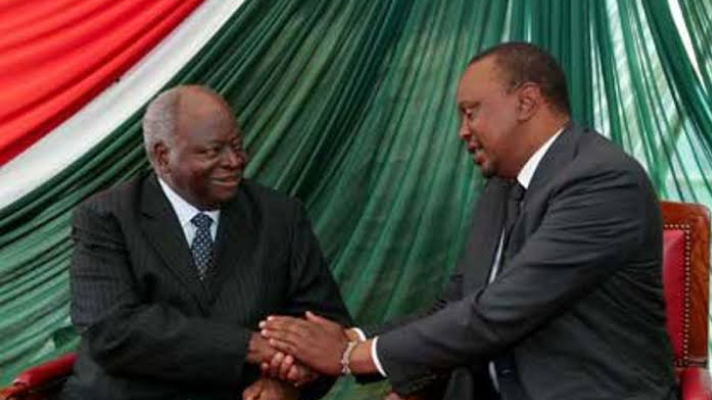 Kibaki could be under the treatment of the low abdomen because he was admitted last month with severe pain at the lower abdomen.
His private Secretary Ngari Githuku had disputed claims that Kibaki had been in hospital for 19 days in June 28th contradicting an information that was leaked by The Star.
Githuku said that he was treated and discharged the same day and was on routine check up to make a follow up of his health.
On Tuesday 28th July the social media users had said that the former president had died after a group of GSU officers were spotted at the Lee Funeral Home.
Githuku came out once again to clear the air and said that Kibaki was live terming the information on the social media as fake.