Worried Governor Francis Kimemia handlers are said to have approached a group of regional artists and clergy team with 10 million to drop their petitions on poor roads and deteriorated services in the region.
A source from the team who has sought anonymity has hinted to Newsline that, immediately they held a press briefing to address the issue of poor infrastructure in the region, a team from the governor's office tabled the offer that they rejected.
Led by Pastor J.J, popular artists like Samuel Muchoki (Samindoh), Jose Gatutura, Muthee Kihenjo, Ndi Mang' a singer among others they claimed that the governor has been sleeping on his job and thus he should resign.
Pastor J.J Gitahi whose car was stuck two weeks ago while on his journey to the village accused the governor of paying bloggers to taint his reputation and claim that his high-end car contains 666 marks of beast number plate.
"Last week a meeting was held to castigate the government of Nyandarua over poor infrastructure but some handlers tried to approach us through our leaders with Ksh 10 million but we declined as we can't make money while our mothers and siblings are languishing in poverty back at home," the source said.
The source further said that some brokers tried to cut their share of Ksh 8 million and issue artists and clergy with Ksh 2 million.
"Some brokers tried to con us ksh 8 million and even if they issued the whole sum we couldn't trade our loyalty to our County with a bribe," he said.
Gitahi had claimed that the Nyandarua County government "is the biggest criminal enterprise, yet investigate agencies have remained silent.
"Our roads are the poorest across the country. You have seen coffins being carried by individuals because no motor vehicle can get to the interior parts. Our mothers deliver on the roads while sick people die before getting to the hospital.
"We understand the governor is using intimidation and threats to silence people because the only thing he can do is to hide from the truth through bloggers," he said.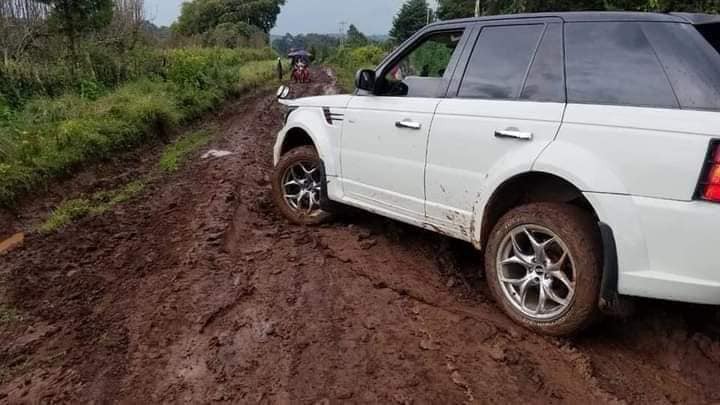 Kameme Tv presenter Wangechi Wakariuki noted that the time is ripe for the governor to account on how he has been using County resources.
"Personally, I watched my mother die on the poorest road. Enough is enough. If you can't deliver, just leave the seat. We are calling for the intervention of President Uhuru Kenyatta," she said.