Controversial pastor Godfrey Migwi is said to be heading to the deputy president William Ruto Camp after he reportedly fell out with president Uhuru Kenyatta over various issues.
Migwi a great critic to the Jubilee government has on several occasion maintained Uhuru has been ill-advised on the various ground and as a result, Kenyans are suffering under his administration.
Recently through his Facebook page, Migwi wondered why Uhuru is allowing the interfaith council to worship together and they worship different gods.
He said that Christians and Hindus as well as Muslims shouldn't be allowed to worship under one roof as they differ on the various ground.
"To the president of the Kenyan Republic HE Uhuru Muigai Kenyatta, I have been silent about this issue for long but my heart is burning inside," he posted on his facebook page.
He adds "Please this interfaith group doesn't represent the true Gospel and true worship which is good news to the people, to Christians we believe the Holy Trinity, God the Father, God the Son and God the Holy Spirit,".
Migwi has on various occasions seen accompanied deputy president William Ruto at his Karen resident and sometimes they pose for a photo.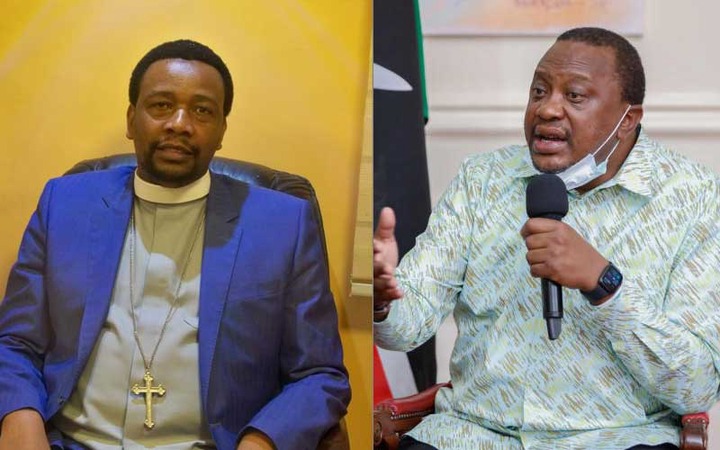 Early this week, the pastor was broadcasting Ruto's event live through his Facebook page.
A close source who has sought anonymity has hinted to Operas news that pastor Migwi has been in constant talk with the DP on the various ground that they can work together as a unit in preparation for 2022.
"Pastor Migwi and DP Ruto are now very close friend if you have noted Migwi posts on facebook are only targeting Uhuru and Raila while sparing the DP," he said.